3 tags
Double the Value of those $50 Clicks →
3 tags
Your Website Is Broken (but you don't know why) →
3 tags
Nine Steps to Better (and More Useful) Rep Apps →
My guest blog post over at ExL. 
4 tags
Pharma Is About To Have a Google Problem
If you're reading this post, there's a good chance it's because someone mentioned it on Twitter, Tumblr, Quora, Facebook, on another blog. And if you are aware of these kinds of social tools, you're probably already aware of measurement tools like Klout and Kred (I assume Kwality and Kwant are just around the korner). Even if you don't check your Klout score, you're aware that...
4 tags
Every Word Of This Is True
Last night, Clint Eastwood spoke at the GOP convention, mostly by pretending to talk to an invisible President Obama, sitting in an empty chair next to him. If you got a good night's sleep last night and missed it, let me assure you that this happened and that every single word I write here is true. Regardless of your political beliefs or like/dislike of Romney or Obama, this is something...
3 tags
Gamification: They Laughed at Tree Frog Venom, Too
So yesterday, after having poked at Pharma Guy's stance on gamification, I got called out pretty severely by John Mack. Reading between the lines, I feel like he called me out as some sort of gold-digging digital con artist, so that was fun. Maybe it's a case of, "You're nobody in this town until Pharmaguy makes fun of you." Perhaps I should take it all as a weird...
3 tags
Who's Scared of Gamification? (Besides pharma, I...
It's hard to remember, but there was a time when the idea that disease came from unseen microscopic organism that moved from person to person (or from water well to person) was something akin to "magic." Disease was a function of luck, karma, the god's displeasure, or some secret failing of one's own soul. You know what changed all that? Science. So, if I told you...
7 tags
The Trouble with Facebook
Facebook is serious about getting pharma on board with social media. You remember Facebook, right? The number one or two website in the US and the world? The place where people spend insane amounts of time playing games, posting photos, and chatting with their friends? I know you know of it, because I'm almost certain that you have a personal profile on it.  You may have wiped it from your...
7 tags
The Next Big Tech Disruption? Internet Speed
If you haven't spent 60 seconds reading this article on how Google Fiber is the biggest thing BigG has done since Gmail, you probably should. Why? Because it underlines how important the next big disprupting to tech is going to be, even to (and maybe even especially to) pharma. Tech specs: First there was dial up. Then there was DSL, which was about 10 times faster than dial-up. Then came...
7 tags
Media Buying: Don't Throw Money Down A Hole
Three years ago, someone was able to estimate that most people in America saw about five thousand ads in a given day. Before most people were on Twitter and Facebook, you could anticipate that your audience was subjected to more ads in a day than your parents saw in a month. Objectively speaking, that a whole lot of ads. Let's do some very simple math. How many HCPs are on your target list?...
4 tags
How Social Can Pharma Truly Be?
It wasn't that long ago that my mother got all of her email on paper. Once a week, she would check her email, by which she meant she would have my dad log in, delete the junk mail and print out anything that was relevant, interesting, or useful. Then, she would call people back. She was proud to tell people that she was up on new technology like email and would give out her address to anyone...
3 tags
How Useful Is Your Hoarded Data?
I am a hoarder. Not the "I'll be appearing on an A&E series next month, buried in my belongings" type of hoarder. I'm more the "Oooo, that book looks interesting! I'll buy it and probably never actually read it" type of hoarder. I used to have shelves and shelves of books, but then I started paring them down to the point where I bet there aren't 50...
3 tags
More Expensive Responsive Design Is Far Cheaper...
You know all the numbers already; it appears that nearly every HCP target has or is about to get an iPad. They all had smart phones last year. The numbers are growing so fast, that some people have just stopped collecting them and have begun to simply say, "We are rapidly approaching maximum market saturation" and moving on to other, more interesting questions. A quick check of your web stats and...
6 tags
CRM Is a Strategy, Not Technology
No, wait. Just because this is going to be about CRM doesn't mean you need to bring your call to action into the room. This will not be about computers. The problem is that we just see the acronym and not the words themselves. You think you know what CRM is, that it's a big database filled with info about all your customers and it spits out all sorts of insights like what channels each...
5 tags
How To Cut 25% of Your Marketing Budget Today
You have a lot of possible and actual targets, and almost as many ways to describe those targets: deciles (based on past prescribing data), deciles (based on predictive modeling tools), engagement scores, adoption path position, geographic area, specialty, practice type, and more. The problem with many of these descriptions is that they tend to paint a partial picture of your targets. For...
5 tags
Pinterest: Is This The Next Big Social Media...
If you haven't heard of Pinterest yet, you are probably purposely avoiding it. It has become the fastest-growing social media site in the US (#3 behind Facebook and Twitter, ahead of #4 LinkedIn) and it has a fairly rabid fanbase. But what is Pinterest? How is it different from the other social networking sites we've grown comfortable with lately? To understand Pinterest, you need to think about...
5 tags
Your eLearning Video Is Missing 40% of Its...
You have a great eLearning program. No, really. I can see every dollar you spent on getting that KOL on film with a killer script that nails your message. The camera work and editing is spot-on. The coding work you did to build a custom interface is delightful. The website is fast, clearly laid out behind a login, and it even remembers which videos I've watched and where I left off last...
5 tags
What's Your Ad-Buying Strategy?
There's no preamble or cutesy anecdote to draw you in this time. Just a question: What's your online ad-buying strategy? Maybe the question should be: do you even have an ad-buying strategy? Well, Besides picking a budget and spreading the money around. I'm not sure that counts as a strategy. You've got SEM and display ads, you've got sites and targeting. You've got email,...
6 tags
It's In the DNA
Yesterday, my boss's boss's boss (hi, @ormshr) asked me to talk more about this idea I have about how certain sites/tools/companies have DNA that they simply can't escape. For example, the DNA of IBM means that it will always embrace structure, hierarchy, and rules, no matter what the rest of the world does. It may have taught elephants to dance when it moved from PC powerhouse to enterprise...
1 tag
The Grand Unified Theory of Pharma Marketing
Einstein's last project before he died was the search for the grand unified theory, proving how all the major forces in the universe are related: gravity to the speed of light to the attraction between electrons and everything else. It remains the "holy grail" of physics, something huge, important, and possibly unknowable. HCP marketing has a grand unified theory that marketers are trying to...
1 tag
#ePharma Wednesday Updates and Commentary
Kudos to Andy Smith and his presentation on the Dragonfly Effect. Aside from having one of the best designed presentations (along with@PeteDTweets yesterday), he presented three examples that we not just inspiring, but relevant to almost everyone in the room. While only one was directly health care related, I was impressed by the amount of work he put in to relating these non-pharma examples to...
1 tag
Day Two at #ePharma Summit, HCP Track
This is the first day of the "big" conference, but my second. If you want the play-by-play for today or yesterday, just read my notes atbit.ly/epharmasummit. Feel free to share that link around. At the end of yesterday's sessions, I saw some trends emerging, most notably, segmentation/targeting and the twin specters of mobile and social. We saw a lot of tactics, which served a lot of people...
1 tag
#ePharma Summit, Day One Summary
Day one at ePharmaSummit is done, and I figured you'd like to know what you missed if you didn't get on the flight to NYC. You can catch the blow-by-blow on my live notes site atbit.ly/epharmasummit. (I plan on updating again tomorrow, so keep an eye out.) But for those looking for something closer to an executive summary, there were definitely some significant trends that kept popping up....
3 tags
What Pharma Can Learn from Fitocracy?
Pharma likes to put itself in a very specific frame: They are makers of our "Brussels sprouts." No one wants to take their meds, or go to the doctor, or track their progress. These are chores we all simply have to do. And while Pharma is fully engaged in finding and designing new Brussels sprouts to make us healthy, they throw a sidelong glance at the idea of adherence. You can almost hear pharma...
1 tag
Get Out of The Marketing Bubble
Let's say someone commissioned a very special book from you. They already knew the subject, format and title, but you had to supply the content. And, for the sake of this silly hypothetical situation, you're going to be paid enough money to retire like a prince. So clearly, we need your best thinking here. The book is called "The One Thing Every Marketer Must Do Well." Yes, the one thing....
2 tags
The FDA's End-Run Around Social Media
You've read the FDA's new partial guidelines for pharma in social media titled "Responding to Unsolicited Requests for Off-Label Information About Prescription Drugs and Medical Devices," right? (If you haven't, go now. We're all waiting. Try Dose of Digital or Fierce Pharma.)  Okay, so in a nutshell, if I'm reading this right, it says that pharma companies are...
2 tags
The Influencer Myth
If you haven't read Malcolm Gladwell's The Tipping Point, you probably already know the thesis: In order for an idea to be adopted by a large group of people, you need an influencer, someone who wields sway over large groups of people. That one person who may not dominate the conversation, but the one people listen to when they speak. It's a great theory, and you can see why marketers...
2 tags
Why Twitter Isn't Facebook
There has been a lot of speculation since it was announced this summer as to why Twitter was embedded so deeply into the new iOS5. Actually, the speculation hasn't been about why Twitter was embedded. That's easy: Twitter is a super-simple message system used by more than 300 million people. The real speculation isn't why Twitter, but why not Facebook. There shouldn't be...
2 tags
There's No Such Thing As A Product
When I went to pharmaceutical marketing blogging school, they taught us to always lead with a killer headline, something that demands people's attention. I always try to pick something that intrigues you, but this time it was easy. Because the days of products are gone. I realized this a few weeks ago when I decided to try to use a different product from iTunes to manage all my music. While I am...
2 tags
CRM? I Know What You're Waiting For.
Let me take you back a long, long time ago to the day I joined Diaryland. You don't remember DL? I'm not surprised, because three months later I abandoned it and joined LiveJournal. Ah, now you have a frame of reference. We're talking years ago, almost a decade ago.  And I was on LiveJournal for a year or two before I found myself spending more and more time on MySpace. But that was...
3 tags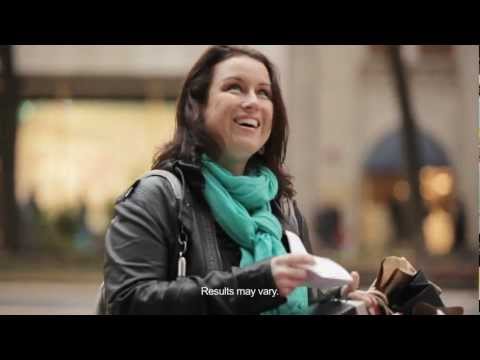 Do You Know The Score?
If I have to explain to you that the pharma industry is huge, both in America and abroad, you are reading the wrong blog. Go type "barrel roll" into Google or something. The rest of us are working here. If you work in a multinational, multi-billion dollar company, maybe managing a brand (or a small one – let's say it only pulls in ten to twenty million annually), you have access to a...
A Helpful Note Regarding Marketing Numbers
A helpful co-worker sent this link around today from a blog under the title "Are Pharma Reps Important to Docs or Not?" two blurbs from the article read: " … most physicians find pharma sales reps among the least important sources of information they use to help them diagnose, treat and care for their patients." Still, 1 in 4 physicians find information from drug companies...
Enough with the Spamming, People.
My biggest marketing pet peeve is when marketers forget to behave like human beings and just behave like marketers. Case in point: marketers who treat their audience like morons, but get grumpy when treated like a moron by other marketers. Didn't we all learn that while everyone's experience is individual and unique, the first way to evaluate a marketing idea is to ask yourself, "how would...
The Google-sized Hole in your Marketing Strategy
What if I told you that there's a hole in your marketing strategy? It could be a small hole or a big hole, but I'm betting it's there nonetheless. When building your marketing strategy, you start by making HCPs aware of your brand, probably using a combination of rep visits, ads, commercials, conference appearances, microsites, tchotchkes, giveaways, honorariums, and videos. Maybe you use all of...
The Five Steps to CRM Enlightenment
On the path from communication chaos to marketing message perfection, there are five steps. These five steps take businesses further into a world where each email is better targeted, giving it more opportunity to be heard, absorbed and acted upon.  Step One: What CRM? We've just got this list We start our journey in a place most of us remember (if you don't remember, call up your...
4 tags
Is Pharma Addicted to E-mail?
How often is too often to send an e-mail to someone? What's the magic number of e-mails per day/week/month that defines the border between Helpful Communication and everyone's nemesis, Spamistan? That magic number is three. Oh, was that not enough information for you? Oh, okay, I'll spell it out.  First of all, let's all embrace the idea that one person's spam is another...
5 tags
Take This App and Call Me in the Morning
I wonder if it's too early to say if there's a movement happening here. I see signs that remind me of the big shifts that have happened online over the last 15 years, but that doesn't mean it's really occurring. So you tell me: Does pharma realize that they are less in the pill business and more in the health business? Of course, maybe it doesn't matter. Maybe because so many of the world's...
7 tags
Does Pharma Really Need To Be In the Mobile...
Yes. You need to be in the mobile game. Why mobile? Well, that's easy. 40% (and rising) of Americans have a smart phone. 20% have a tablet. These are the young and the affluent, people you want as your customers or very shortly will be. Adoption rates lead us to expect that at least 80% of Americans and Western Europeans will have either a smart phone or tablet in the next three to five...
4 tags
Does Facebook Know It Just Entered the...
Even if you've heard the news from Facebook, you might not have seen the implications from a medical/pharma standpoint. Facebook announced a new tool called Facebook Timeline. Scrape away all the marketing copy and you get this: All that stuff you enter into Facebook (and Tumblr and Twitter and Foursquare and Flickr et al) aren't just quips and stories and complaints and jokes and...
4 tags
Pharma CRM and Social: Um, No. But...
It is tempting to look at CRM and say "we now have collected a lot of structured data about many/most HCPs… So I wonder what other interesting data we can stuff into it," and cast a glance towards social media, the land of unrestricted opinions and attitudes. Tempting, but untenable. And here's why: One, data issues. Even if you were able to hack into Sermo or Facebook or...
2 tags
What Do HCPs Want? Tick, Tock,Tick, Tock...
So Frank Dolan (you might know him as @pharma411 and despite the fact that we've never met I will refer to in an informal manner) posted a study he did of how HCPs view reps. First off, points to anyone who does a study. They are tough to do and tougher to do well. This one is very nice and gets to the points very quickly and I agree with the conclusions. The gist is that HCPs are happy to...
3 tags
Take a Poll: Your Marketing Strategy Process
Do you have a process or method for creating a new marketing strategy? I'd like to see what others are doing. I'm not asking anyone to reveal anything they don't want to, of course, but help us all understand how common it is to have and abide by a defined process (and conversely, how many of us just "wing it."). Three questions (and one is a yes/no, so that hardly...
2 tags
Social Isn't the Answer! What's the Question?
RichardM over at World of DTC Marketing posted STOP! Social media is not the answer as argument as to why pharma should stay out of the social game. The argument can be summed up thusly: Pharma can't be open, social demands openness, ergo pharma won't work in social. There is a little more to it than that, and I agree with the characterization of social as open and all about the...
2 tags
4 tags
How To Get Anyone To Get Involved In Your Website
If you haven't read Pixels and Pill's post on the Challenges of Getting People Involved on Your Website, you should go get acclimated (and really, why aren't you reading them?). Their four major challenges are: Failure to understand the audience, stale content, being boring and overly-complicated navigation. Those are all valid arguments, but I think they are unnecessary. In the...
4 tags
Can Tech Replace the Rep?
The good folks over at Pixels and Pills have been having a debate as to whether technology can replace the rep (catch up with part one and part two). I was both a witness and a warrior to to great internet takeover, those days when every and any bricks-and-mortar business seemed ripe for digital conversion and the money freely (I once worked for a company that got $3 million in start-up capital...
3 tags
Does Anyone Really Use QR Codes? (Answer:Yes)
Without sounding glib or without revealing too much info, we had a conference call last month about a proposal. In it, we mentioned that we would suggest attaching a QR code to the piece so that users could easily find more information if they were so inclined. To us it was… well it wants a throw-away, but something we didn't was 100% necessary for the piece to be successful, but it...
7 tags
Our Tech Outlook
While doing some work for a client, I ended up putting together a rough outline of what kinds of technological platform shifts we can expect to see in the next 18-24 months. Then I shopped it around the office and got a bunch more opinions, so this is closerlook's current understanding of what that pharma/tech world will look like in the near future. Before you jump to the list, I wanted to...
6 tags
Panic at Twitter Point
So Twitter finally turned on promoted tweets within your feed (It took them long enough). But that hasn't stopped everyone from freaking out about it. I'll just spoil the end of this and say that Promoted Tweets are a step forward for marketing in general. Anyone who doesn't like this isn't seeing the big picture. So what is it? If you follow a brand, and that brand paid...